The switch from the growth or vegetative stage to flowering is somewhat standard across all strains but there are nuances. The amount of light, timing with the moon, amendments and the poems I read the plants all play a role. Turning off the lights is of course the biggest factor but poems about blooming vs growing play a role too, I swear! lol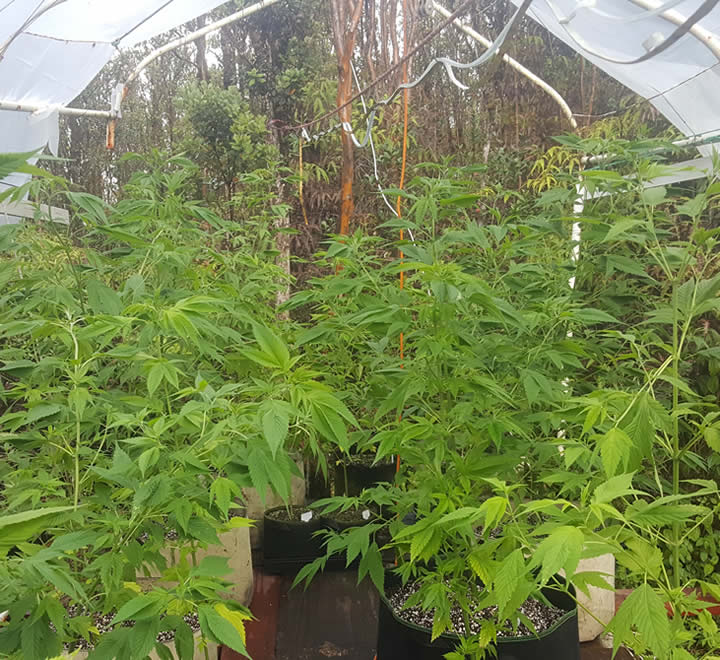 Technically, we do a drench of phosphorus rich nutrients including fermented saltwater from the ocean, other sea life and microgreens. We'll add some fermented fish from the natural farming recipes we sourced from Natural Farming Hawaii. We want everything in the soil that the plant roots need to go fishing for nutrients. We teach our plants to fish.
The Sun is bright and bold today and so it looks like today is the drench. Tomorrow a little more watering and in a few days the Full Moon will wane and our nights will grow darker.
Our rainy environment and cloud cover reduces our Sunlight. We could use a lesson or two in light deprivation techniques for long-day, low-light conditions. For now, having a bright day (or two, fingers crossed) is great and will send an abrupt signal to our plants that their time to bloom has arrived. As the Moon darkens over the next 10 days the plants will dig the dark, bloom and make healing medicine.
Update:
It's been a week and the plants have transitioned. Soon we'll identify and separate males from females. We'll match up our best performing male and female plants to produce a new round of seeds. Exciting!